Welcome
Welcome
visitor!
Would you like to
log in
? Or would you like to create a new
account
?
It was in the Middle of the last century, in the black forest, as a technically talented watchmaker the whole of his knowledge and in the development, assembly, and repair of pocket and wrist watches.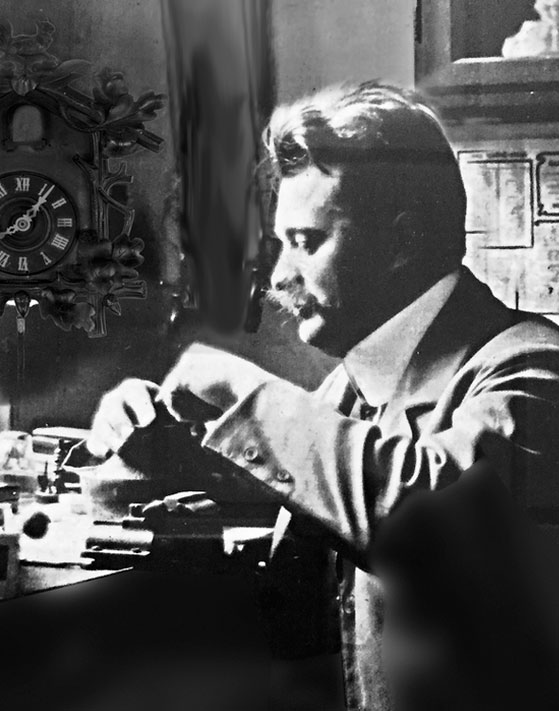 Carl from Zeyten was known far beyond the limits of the town of Freudenstadt in the black forest. He lived his own dream, he dreamed of a perfect mechanical watch. In the following years, as a traveler, a watchmaker, gained in Switzerland and in England a lot of impressions and techniques to the art of watchmaking. ln various workshops, he was able to supplement his knowledge and learned a lot. Early on, recognized Carl from Zeyten (CvZ), that certain specific materials suitable for the spring and balance wheel, in order to obtain a largely precise time display. Later he used this experience to create some of the bracelet watches for hand-picked customers in the artisanal watchmaking. Always it was to be on quality, to improve the built watch again and again. Every Detail has been considered and weighed, it corresponded to his wishes. His dream became a reality and was passed down to further generations. A few years ago, we remembered this tradition and created according to the dream of Carl von Zeyten a classic, timeless watch collection, the original in his eyes. Someone wearing a Carl of Zeyten watch, you will receive an original and immediately realizes that it is a quality timepiece. As the owner of a CvZ watch you hold a piece of dream that come true in your hands.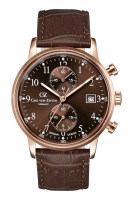 Movement: Quartz Chronograph
Housing diameter: 38 mm
Watch strap: leather